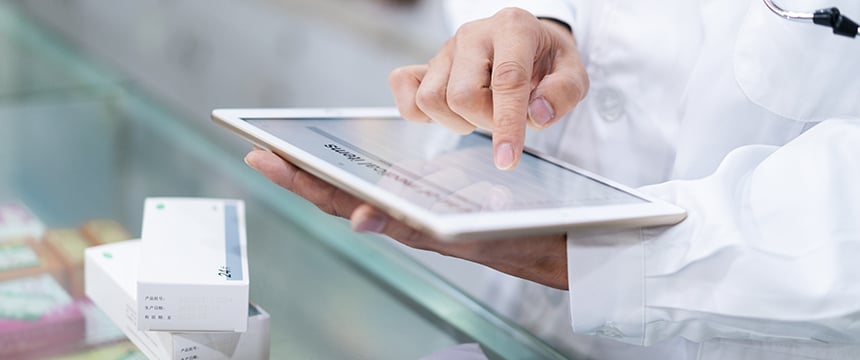 Alabama Governor Kay Ivey recently signed SB 272 into law, setting forth telemedicine practice standards and abolishing Alabama's previous "special purpose license" that allowed physicians licensed in other states to practice across state lines into Alabama. The law is effective July 11, 2022.
The law creates a new article in the Code of Alabama (Sections 34-24-701 through 34-24-707 of Chapter 24, Title 34). The statutory language is lengthy, but the key provisions are summarized below.
Medical License
Unless the physician meets an exception to licensure (e.g., peer-to-peer consultations, irregular or infrequent services), a physician must obtain either a full Alabama medical license or a license via the Interstate Medical Licensure Compact in order to provide "telehealth medical services" to a patient located in Alabama.
Telehealth medical services means "[d]igital health, telehealth, telemedicine, and the applicable technologies and devices used in the delivery of telehealth. The term does not include incidental communications between a patient and a physician.
The term "irregular or infrequent" services refers to "telehealth medical services" occurring less than 10 days in a calendar year or involving fewer than 10 patients in a calendar year.
Defined Terms and Allowable Modalities
Telehealth is defined as "[t]he use of electronic and telecommunications technologies, including devices used for digital health, asynchronous and synchronous communications, or other methods, to support a range of medical care and public health services."
Telemedicine is defined as "[a] form of telehealth referring to the provision of medical services by a physician at a distant site to a patient at an originating site via asynchronous or synchronous communications, or other devices that may adequately facilitate and support the appropriate delivery of care." The term includes digital health, but does not include incidental communications between a patient and a physician.
Digital Health is defined as "[t]he delivery of health care services, patient education communications, or public health information via software applications, consumer devices, or other digital media."
Asynchronous is defined as "[t]he electronic exchange of health care documents, images, and information that does not occur in real time, including, but not limited to, the collection and transmission of medical records, clinical data, or laboratory results."
Synchronous is defined as "[t]he real-time exchange of medical information or provision of care between a patient and a physician via audio/visual technologies, audio only technologies, or other means."
Physician-Patient Relationship
A physician-patient relationship may be formed via telehealth without a prior in-person exam.
Telemedicine Prescribing of Medications and Controlled Substances
A practitioner may prescribe a legend drug, medical supplies, or a controlled substance to a patient via telehealth. However, a prescription for a controlled substance may only be issued if:
The telehealth visit includes synchronous audio or audio-visual communication using HIPAA compliant equipment;
The practitioner has had at least one in-person encounter with the patient within the preceding 12 months; and
The practitioner has established a legitimate medical purpose for issuing the prescription within the preceding 12 months.
In-Person Visit for Unresolved Medical Condition
If a physician or practice group provides telehealth medical services more than 4 times in a 12-month period to the same patient for the same medical condition without resolution, the physician must either see the patient in-person within 12 months or refer the patient to a physician who can provide the in-person care within 12 months. This in-person visit requirement does not apply to the provision of mental health services.
The Alabama Board of Medical Examiners and the Alabama Medical Licensure Commission are currently developing administrative rules in accordance with the new law.
Want to Learn More?
For more information on telemedicine, telehealth, and virtual care innovations, including the team, publications, and other materials, visit Foley's Telemedicine Practice.
Disclaimer
This blog is made available by Foley & Lardner LLP ("Foley" or "the Firm") for informational purposes only. It is not meant to convey the Firm's legal position on behalf of any client, nor is it intended to convey specific legal advice. Any opinions expressed in this article do not necessarily reflect the views of Foley & Lardner LLP, its partners, or its clients. Accordingly, do not act upon this information without seeking counsel from a licensed attorney. This blog is not intended to create, and receipt of it does not constitute, an attorney-client relationship. Communicating with Foley through this website by email, blog post, or otherwise, does not create an attorney-client relationship for any legal matter. Therefore, any communication or material you transmit to Foley through this blog, whether by email, blog post or any other manner, will not be treated as confidential or proprietary. The information on this blog is published "AS IS" and is not guaranteed to be complete, accurate, and or up-to-date. Foley makes no representations or warranties of any kind, express or implied, as to the operation or content of the site. Foley expressly disclaims all other guarantees, warranties, conditions and representations of any kind, either express or implied, whether arising under any statute, law, commercial use or otherwise, including implied warranties of merchantability, fitness for a particular purpose, title and non-infringement. In no event shall Foley or any of its partners, officers, employees, agents or affiliates be liable, directly or indirectly, under any theory of law (contract, tort, negligence or otherwise), to you or anyone else, for any claims, losses or damages, direct, indirect special, incidental, punitive or consequential, resulting from or occasioned by the creation, use of or reliance on this site (including information and other content) or any third party websites or the information, resources or material accessed through any such websites. In some jurisdictions, the contents of this blog may be considered Attorney Advertising. If applicable, please note that prior results do not guarantee a similar outcome. Photographs are for dramatization purposes only and may include models. Likenesses do not necessarily imply current client, partnership or employee status.