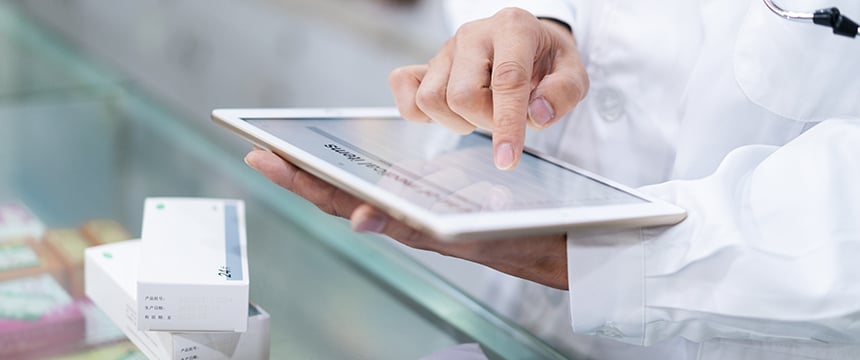 The Centers for Medicare and Medicaid Services (CMS) has announced that it "fully expects" to reverse Medicare Part B rate cuts for separately payable drugs acquired through the 340B Drug Pricing Program, resulting in an estimated additional $1.96 billion for 340B hospitals. The announcement was made in conjunction with the recently released proposed calendar year (CY) 2023 Medicare Outpatient Prospective Payment System (OPPS) rule (related fact sheet), and follows from the recent Supreme Court decision invalidating the same rate cuts for CY 2018 and CY 2019. 340B hospitals are public and non-profit hospitals that meet certain statutory conditions related to their commitment to serving low-income patients. Since January 1, 2018, these hospitals have had certain separately payable drugs and biologics – which they are able to buy at a discount pursuant to the 340B program – reimbursed at significantly reduced rates by the Medicare program.
This news is especially significant given the unresolved questions about the resolution of the Supreme Court decision. The litigation before the Supreme Court was limited to CY 2018 and CY 2019, but CMS had continued the same payment cuts for 340B hospitals in CY 2020, CY 2021, and CY 2022 – and had planned to continue them in CY 2023. However, CMS announced it will not continue the cuts into CY 2023, which suggests it views the Supreme Court's decision as applicable to other years as well. CMS' announcement signals that, moving forward, it intends to abandon its policy of paying for 340B drugs differently than other drugs reimbursed through the Medicare OPPS.
Significant issues still remain with regard to reversing the rate cuts for CY 2018 through CY 2022. Medicare OPPS payments are "budget neutral," meaning rate cuts for 340B drugs increased payments for other services reimbursed through the OPPS. For CY 2023, the estimated impact of these shifts is $1.96 billion. CMS could potentially recoup payments from non-340B hospitals to remedy 340B hospitals for the invalidated rate cuts for CY 2018 through CY 2022, although it is unclear whether they will do so. In the proposed CY 2023 OPPS, CMS requests public comments on the best way to craft remedies for CY 2018 through CY 2022. CMS' remedies for CY 2018 and CY 2019 will also be subject to the oversight of the U.S. District Court for the District of Columbia.
Also of interest for 340B hospitals is whether Medicare will continue to require the identification of 340B drugs on Medicare claim forms, if there is no longer a reimbursement impact. The identification of 340B drugs at the time of billing has created administrative complexity for 340B hospitals.
Foley attorneys continue to monitor issues related to the Medicare payment policy and the 340B program, and can help you understand the impact of the decision and of further proceedings.
Disclaimer
This blog is made available by Foley & Lardner LLP ("Foley" or "the Firm") for informational purposes only. It is not meant to convey the Firm's legal position on behalf of any client, nor is it intended to convey specific legal advice. Any opinions expressed in this article do not necessarily reflect the views of Foley & Lardner LLP, its partners, or its clients. Accordingly, do not act upon this information without seeking counsel from a licensed attorney. This blog is not intended to create, and receipt of it does not constitute, an attorney-client relationship. Communicating with Foley through this website by email, blog post, or otherwise, does not create an attorney-client relationship for any legal matter. Therefore, any communication or material you transmit to Foley through this blog, whether by email, blog post or any other manner, will not be treated as confidential or proprietary. The information on this blog is published "AS IS" and is not guaranteed to be complete, accurate, and or up-to-date. Foley makes no representations or warranties of any kind, express or implied, as to the operation or content of the site. Foley expressly disclaims all other guarantees, warranties, conditions and representations of any kind, either express or implied, whether arising under any statute, law, commercial use or otherwise, including implied warranties of merchantability, fitness for a particular purpose, title and non-infringement. In no event shall Foley or any of its partners, officers, employees, agents or affiliates be liable, directly or indirectly, under any theory of law (contract, tort, negligence or otherwise), to you or anyone else, for any claims, losses or damages, direct, indirect special, incidental, punitive or consequential, resulting from or occasioned by the creation, use of or reliance on this site (including information and other content) or any third party websites or the information, resources or material accessed through any such websites. In some jurisdictions, the contents of this blog may be considered Attorney Advertising. If applicable, please note that prior results do not guarantee a similar outcome. Photographs are for dramatization purposes only and may include models. Likenesses do not necessarily imply current client, partnership or employee status.