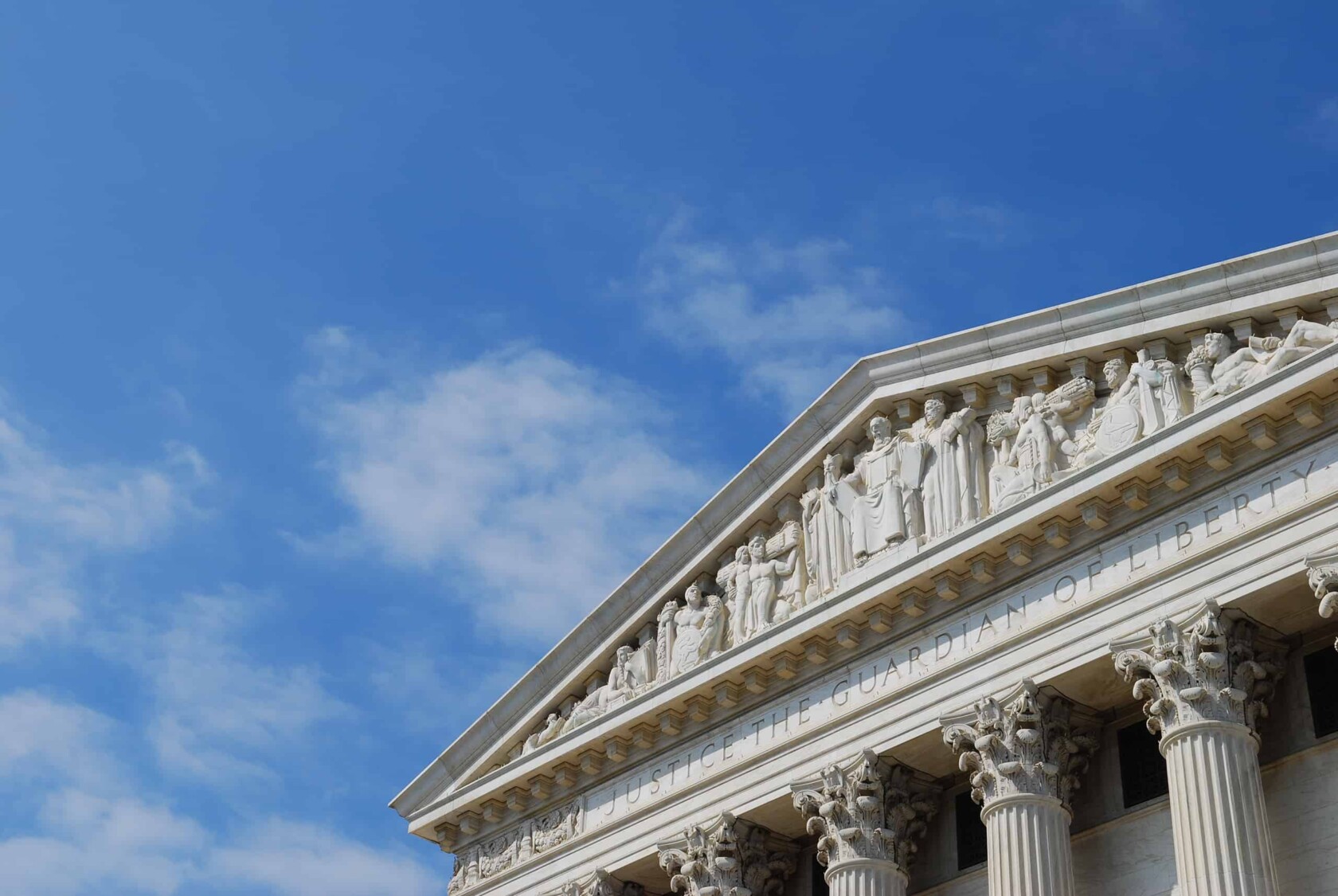 Foley's Distribution & Franchise Practice offers "one-stop shopping" for the legal services required by manufacturers and franchisors, as well as distributors, dealers, and franchisees. Manufacturers rely on Foley's experience to ensure the independent dealers and distributors authorized to sell and service the manufacturers' trademarked products at retail meet the high standards associated with their brands. Franchisors similarly rely on Foley to ensure that independent franchisees licensed to use their trademarks operate in accordance with the uniformity and quality that the consuming public associates with the franchise system. We also help clients that are distributors, dealers, and franchisees resolve disputes with their suppliers.
Our Distribution & Franchise lawyers, individually and as a group, repeatedly have been recognized as preeminent in the field by Chambers USA, Franchise Times, the ABA Forum on Franchising, the International Franchise Association, and the ABA Section of Antitrust Law, among others. The following attributes set us apart from our competition:
We use our knowledge of trademark law in particular and intellectual property law in general to help our manufacturer and franchisor clients accomplish their business objectives—through advice and negotiation, if possible, and through litigation if necessary.

Based on our track record of litigating distribution and franchise disputes nationwide, we help our manufacturer and franchisor clients minimize their exposure to litigation at all.

Our recognized commitment to client service and value for legal spend has helped us forge long-term partnerships with various manufacturer and franchisor clients. Pursuant to various retainer, fixed fee, and similar agreements, we handle such matters on terms that our manufacturer and franchisor clients find economical.
Our Approach
Our Distribution & Franchise lawyers are not only experienced trial lawyers, but know from firsthand experience how judges, juries, and arbitrators are likely to interpret the contract terms they draft and negotiate. Like the law firm itself, Foley's Distribution & Franchise Practice Group began in Wisconsin – one of a dozen states that requires registration of franchises. Foley also was present for enactment of the Wisconsin Fair Dealership Law, which has since become a model for state franchise and dealer legislation nationwide. Like the law firm, our Distribution & Franchise Practice Group is nationwide in scope, and our litigators have litigated cases in all 50 states.
Based on our experience with dispute resolution and dealing with federal and state franchise regulators, the advice we routinely provide includes:
Appointing franchisees, dealers, distributors, and sales representatives worldwide
Negotiating and drafting distributor and dealer agreements, sales representation and franchise agreements, private label agreements, supply agreements, license and trademark agreements, Internet policies, distributor manuals, sales programs, and pricing programs
Interacting with dealer/distributor/franchisee associations and helping manufacturers and franchisors defeat "organizing campaigns"
Compliance with disclosure, registration, and other legal requirements in the United States and abroad when establishing, expanding, or changing a franchise and distribution system
Avoiding and resolving claims for violation of disclosure and registration requirements by the Federal Trade Commission (FTC) and state regulators
Mergers and acquisitions of distribution networks and franchise systems, including the maintenance of competing systems and the combination of systems that formerly competed
Market withdrawals, rebranding, and discontinuation of products and franchise brands and concepts
Creating performance measurement and performance management systems, including the imposition of system standards
All too often, manufacturers and franchisors are targeted by plaintiffs' lawyers who focus on suing them for alleged violations of state franchise and dealer laws, "fraud," antitrust violations, and breach of third-party data. When that happens, we respond with aggressive yet appropriate litigation strategies that make our adversaries more likely to look for other targets in the future.
For decades, we have routinely appeared on the other side of leading plaintiffs' dealer and franchisee lawyers in litigation and arbitration throughout the country. We have a track record of success in enforcing the plain language of distribution and franchise agreements and defeating efforts to use parol evidence, tort doctrines, and state franchise laws to thwart the business objectives of our manufacturer and franchisor clients.
Antitrust and Competition
The distribution and franchise litigation we handle often includes antitrust claims. To help our clients avoid being parties to antitrust litigation, we routinely provide advice about pricing, exclusivity, and other competitive issues that regularly arise in distribution and franchising. These include:
Efforts to police both discounters and price "gougers" through methods that do not rise to the level of resale price maintenance—including suggested resale prices, price monitoring, counseling, Colgate policies, minimum advertised price programs, rebates, and the use of non-price vertical restraints
Ensuring a level playing field among dealers, distributors, and franchisees so as not to violate the Robinson-Patman Act while maintaining the pricing flexibility to encourage activity that benefits the supplier and allows the supplier to meet competition
Maximizing distribution network and franchise system uniformity and quality without engaging in unlawful tying or exclusive dealing
Joint bidding for national accounts without converting otherwise permissible "vertical" conduct into a per se unlawful restraint of trade
Participation in trade associations, standard-setting associations, and associations of dealers, distributors, and franchisees
Licensing manufacturer and franchisor intellectual property in ways that do not give rise to claims of patent misuse, copyright misuse, and antitrust violations
Value Added Services for Distribution & Franchise Clients
When we share our experience with manufacturer and franchisor clients, it is not always on a fee-for-service basis. One of the many ways in which Foley is proactive in trying to ensure that our clients know what they need to know is through frequent newsletters, client alerts, and our nationally acclaimed Annual Law of Product Distribution & Franchise Seminar, now in its 32nd year.
One of the signature takeaways from the annual seminar is our state distribution law map identifying the constantly changing state laws that govern distribution and franchising, which is now available in interactive form with hyperlinks links to various statutes.
Monitoring and Challenging Federal and State Franchise and Dealer Laws
Rather than merely reporting on new state laws after they have been enacted, we regularly monitor and report on proposed legislation that would impose further regulations on distribution and franchise relationships. As appropriate, we enlist the resources of Foley's Government Solutions team to help clients build and maintain effective relationships with federal and state legislators and regulators. When the government imposes regulations that our clients find unacceptable, we have been on the forefront of challenging franchise and dealer laws in court—as with our challenge recent successful on behalf of agricultural equipment manufacturers to amendments to the North Dakota Farm Equipment Dealers Act.
Three areas of legislative and regulatory activity (and litigation) in which we have been particularly active are the joint employer doctrine, Small Business Administration (SBA) lending, and the so-called "right to repair."
Joint Employer and Misclassification
Franchisors and manufacturers in many sectors—including food and restaurant, cleaning and maintenance, automotive, retail, and business services—are often accused of two similar, but distinct, violations of labor and employment law. First, the U.S. Department of Labor or private plaintiffs often accuse franchisors of misclassifying their franchisees (and manufacturers as misclassifying their distributors or dealers) as independent contractors rather than employees. Second, franchisors and manufacturers can be on the receiving end of claims that they—together with their franchises (or, in the case of manufacturers, their dealers or distributors)—employ the workers on the payrolls of their franchisors, dealers, or distributors. These are joint employment claims.
Franchisors and manufacturers are coming under more and more scrutiny due to changes in the rules and regulations governing the relationships between franchisors and their franchises, between manufacturers and their distributors and dealers, and their respective workers. We vigorously defend our franchisor and manufacturer clients against these allegations from private plaintiffs and the Labor Department. Clients turn to us to help them protect their rights to treat their franchisees, distributors, and dealers as independently owned and operated businesses rather than employees. Similarly, clients rely on us to avoid claims that they are a joint employer of workers who are actually hired and paid by their franchisees, their distributors, and dealers.
SBA Lending Programs for Distributors and Franchisees
In our experience, the SBA has not always been faithful in applying the legislative criteria for its various lending programs, including the Paycheck Protection Program (PPP) established at the outset of the pandemic. Often, we have helped clients cut through the red tape and obtain financing. When those efforts have been unsuccessful, we have commenced adversarial proceedings both administratively and in court. These include a court challenge to the SBA's refusal to approve loans, including PPP loans, to franchisors, master franchises, and unit franchises in the commercial cleaning industry. More recently, we have helped clients secure forgiveness of PPP loans—a feature that was supposed to have been automatic—and commenced administrative appeals and litigation when loan forgiveness has been denied.
"Right to Repair"
In recent years, the efforts of our manufacturer clients to ensure that their products are serviced only by authorized repair centers using genuine original equipment manufacturer (OEM) parts have been challenged by the "right-to-repair" movement and legislative and regulatory initiatives at the state and federal level. These include the FTC's May 2021 Report to Congress on the issue and the President's July 2021 Executive Order on Promoting Competition in the American Economy and subsequent industry and legislative initiatives that have been the subject of various Foley client alerts. The objective of these initiatives is to allow end-users and third-party repair shops to obtain access to manufacturers' proprietary repair tools, software, and diagnostics—including telematics data, genuine parts, and information necessary to perform repairs that most manufacturers limit to their authorized distributors, dealers, and repair centers. Foley's Distribution & Franchise Practice Group is at the forefront of helping manufacturers resolve the tension between these legislative and regulatory initiatives and manufacturers' protection of their intellectual property rights, reputations, and authorized distribution networks.