New Biden EO on AI Oversight, Development, and Use: Implications for the Health Care Industry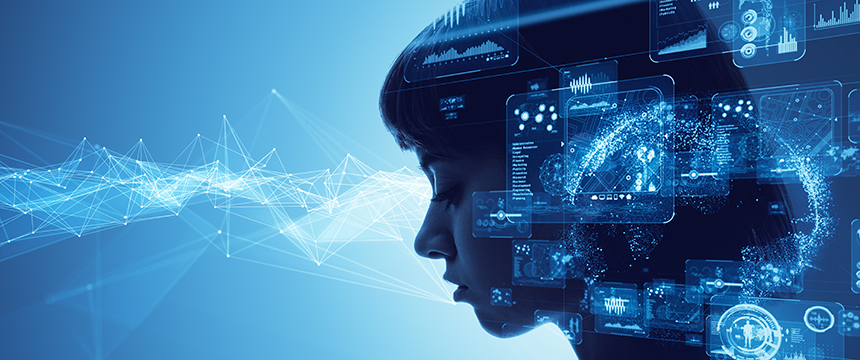 On Monday, October 30, President Biden signed an executive order (EO) aimed at overhauling the governance and oversight of artificial intelligence (AI) and technological infrastructure, including setting standards for AI used in the health care industry. The order seeks to strengthen privacy-preserving research and technologies, while developing guidelines for federal agencies. The provisions in this order will have a lasting impact on all facets of the health care industry that utilize or may in the future utilize AI models and systems.
Prior to the release of the EO, the administration met with various stakeholders, including lawmakers, leaders in computer science, civil rights, law, and the business community. Additionally, conversations occurred with leading AI companies to help ensure that the private sector will commit to the principles laid out by the administration. Dubbed a "Blueprint for an AI Bill of Rights," the administration intends to continue coordinating future actions with domestic stakeholders, with the hope that it serves as a model for international action moving forward. Meanwhile, Congress is expected to develop legislation at some point on AI oversight.
Specific to health care, this broad, 63-page order seeks to:
Protect Americans' Privacy by establishing an AI Task Force.

The Department of Health and Human Services (HHS) and the Secretary of Veterans Affairs (The VA) will establish an AI Task Force that will develop policies and frameworks, possibly including regulatory action, for use of AI in health sector, including drug and device safety; public health; health care delivery, etc.

Stand Up for Consumers, Patients, and Students by developing Personalized Immune-Response Profiles for Patients under the leadership of HHS.
Create standards for development of AI synthetic materials and protect against AI synthesis of dangerous biological materials.

The EO directs the Secretary of HHS and several other heads of agencies to establish a framework within 180 days of October 30, 2023, to, "Encourage providers of synthetic nucleic acid sequences to implement comprehensive, scalable, and verifiable synthetic nucleic acid procurement screening mechanisms, including standards and recommended incentives." This effort will include engaging with industry and relevant stakeholders to establish a safe path forward with synthetic DNA.
Establish a new safety program through HHS to receive reports of harms or unsafe health care practices involving AI and work to remedy them.
Under the leadership of the VA, advance systems that will improve the quality of veterans' health care hosting two three-month AI Tech Sprint competitions.
Ensure quicker grant processes by speeding up the process for awarding grants for National Institute of Health Artificial Intelligence/Machine Learning Consortium to Advance Health Equity and Research Diversity (AIM-AHEAD) activities in underserved communities.

Support Workers by developing a key set of standards and publishing a report forecasting potential labor-market impacts of AI.
Promote Innovation and Competition.

Pilot the National AI Research Resource in order to provide researchers and students access to AI resources and data.
Expand grant opportunities for AI research in health care by allocating the 2024 Leading Edge Acceleration Project and prioritizing initiatives that will improve health care data to support development of AI tools for clinical care, population health, public health, etc.

Advance American Leadership Abroad by accelerating the development and implementation of AI standards internationally, ensuring AI is universally interoperable and promoting the development and deployment of AI abroad to solve global challenges and dangers to infrastructure.
Ensure Responsible and Effective Government Use of AI by issuing guidance for agency use of AI and hiring AI professionals in the government.
Notably, the EO has bicameral, bipartisan support on Capitol Hill. House Energy and Commerce Committee Chair, Cathy McMorris Rodgers (R-WA), said of the order:
As companies begin to incorporate AI, we need to protect and secure the personal information of every American, especially our children, while preserving innovation in the process. I agree with President Biden that the best way to do this is by enacting a comprehensive data privacy and security law, which should be the first step towards cementing America's leadership in AI.
Senate Commerce Chair, Maria Cantwell (D-WA), said of the order,
[Biden's] Executive Order creates a new safety institute at the Commerce Department to set standards for third-party testing; identifies ways to strengthen federal support for workers; develops training and technical assistance to fight algorithmic discrimination and acts to combat deepfakes. The President's leadership at the G7 resulted in the important adoption of AI principles and a code of conduct for companies. As we move forward, Congress must act on legislation to set a permanent framework for the development and deployment of AI.
This sweeping EO marks the first significant step taken by the federal government to ensure critical protocols are in place to protect American's safety and privacy in the new world of AI. The private sector, which has contemplated a future heavily reliant upon AI for many years, is expected to play an important role going forward as the federal orders take shape.
Foley's Public Affairs Team is here to keep you apprised of new legislation, regulatory action, and impacts to the health care industry.
Disclaimer
This blog is made available by Foley & Lardner LLP ("Foley" or "the Firm") for informational purposes only. It is not meant to convey the Firm's legal position on behalf of any client, nor is it intended to convey specific legal advice. Any opinions expressed in this article do not necessarily reflect the views of Foley & Lardner LLP, its partners, or its clients. Accordingly, do not act upon this information without seeking counsel from a licensed attorney. This blog is not intended to create, and receipt of it does not constitute, an attorney-client relationship. Communicating with Foley through this website by email, blog post, or otherwise, does not create an attorney-client relationship for any legal matter. Therefore, any communication or material you transmit to Foley through this blog, whether by email, blog post or any other manner, will not be treated as confidential or proprietary. The information on this blog is published "AS IS" and is not guaranteed to be complete, accurate, and or up-to-date. Foley makes no representations or warranties of any kind, express or implied, as to the operation or content of the site. Foley expressly disclaims all other guarantees, warranties, conditions and representations of any kind, either express or implied, whether arising under any statute, law, commercial use or otherwise, including implied warranties of merchantability, fitness for a particular purpose, title and non-infringement. In no event shall Foley or any of its partners, officers, employees, agents or affiliates be liable, directly or indirectly, under any theory of law (contract, tort, negligence or otherwise), to you or anyone else, for any claims, losses or damages, direct, indirect special, incidental, punitive or consequential, resulting from or occasioned by the creation, use of or reliance on this site (including information and other content) or any third party websites or the information, resources or material accessed through any such websites. In some jurisdictions, the contents of this blog may be considered Attorney Advertising. If applicable, please note that prior results do not guarantee a similar outcome. Photographs are for dramatization purposes only and may include models. Likenesses do not necessarily imply current client, partnership or employee status.