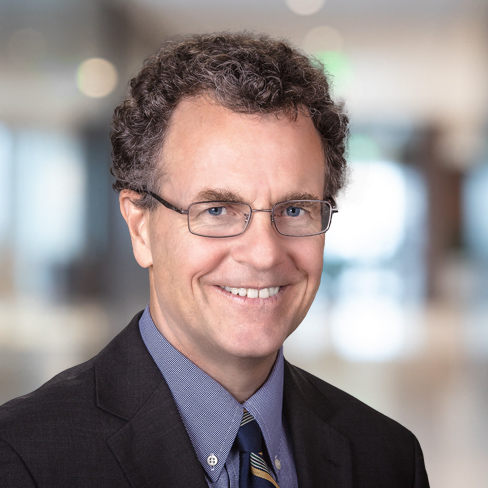 Christopher J. Donovan
Partner
Christopher J. Donovan is a health care transactions lawyer advising investors, both strategic and financial, in mergers and acquisitions, recapitalizations, buyouts, growth investments, and restructurings, as well as advising on a broad range of commercial arrangements. He is a partner and member of the firm's Health Care Practice Group (and former Co-Chair from 2018-2021), Private Equity & Venture Capital Practice, and the firmwide Leadership Advisory Committee for the Health Care and Life Science Sector.
Chris has extensive experience in the health service, post — acute, digital health, and behavioral health areas. As a result of the dozens of health and life science deals he has advised on, both domestic and international, he brings a unique blend of deep regulatory as well as pragmatic corporate and finance experience to a transaction.
Chris is also a member of the American Telemedicine Association.
Representative Experience
Representative Health Care Mergers and Acquisitions
Represented Sports Medicine North Orthopedic Surgery, Inc., and its affiliated ambulatory surgery center in their acquisition by Connecticut-based orthopedic and spine care management services organization Spire Orthopedic Partners, a portfolio company of Kohlberg & Co.
Assisted Magellan Provider Services in connection with the formation and operationalization of a national provider based behavioral health telemedicine platform.
Served as counsel to Dallas-headquartered AccentCare Inc., a nationally recognized leader in post-acute care, in its acquisition of Southeastern Healthcare at Home.
Represented Magellan Health Inc. in an acquisition of majority interest in Bayless Integrated Healthcare, a leading integrated behavioral and primary care provider in Arizona.
Represented Montagu Private Equity LLP as regulatory counsel in their acquisition of the RTI Surgical OEM Business, with a deal base value of US$490m.
Represented several of the largest U.S.-based private equity firms in connection with U.S. health care regulatory matters transactions in auctions for a variety of targets including physician practice management, medical spa, veterinary, hospice, DME, home health, consumer branded pharma, lab, and related ancillaries.
Represented Fazzi Associates, a leading coding, education, and consulting provider to the post-acute care sector, in its sale to TPG portfolio firm Mediware Information Systems.
Represented Blue Mountain Capital Management in the US$700m acquisition of Kindred's national skilled nursing portfolio.
Represented Colony Capital as health care regulatory counsel in connection with its US$17bn merger with NorthStar Asset Management and NorthStar Realty.
Represented an institutional investor in south-central Texas in the acquisition of 33 skilled nursing facilities totaling 4,200 beds, as well as several development sites owned by Regency Post-Acute Healthcare System in 2016. The transaction is reported as the largest seniors housing sale in Texas history.
Representative Venture and Growth Capital/Digital Health
Represented a private equity-backed provider of an FDA approved AI solution for diagnosis of diabetic retinopathy on operating models and reimbursement issues.
Represented Concord Health Partners in Series D Funding with Cedar, an innovative patient engagement and financial technology platform, to continue fueling growth in the health care industry.
Represented Magellan Health Inc. in a minority equity investment into Kaden Health, Inc., the New York-based digital behavioral health company.
Represented Concord Health Partners with investment transaction in Cedar — a NYC-based patient engagement and financial technology platform — Series C Funding. Concord's participation will enable Cedar to accelerate investment in core product development.
Represented Concord Health Partners with investment transaction in Bright.MD — a leading health care automation company — Series C Funding. Bright.MD will use the funding for accelerated marketing and technology expansion of its suite of care-automation solutions.
Represented one of the largest publicly traded home health and hospice operators in an innovative technology-driven care coordination platform to drive greater continuity of quality care amongst home health, hospice, and personal care providers nationally.
Represented HLM Venture Partners in connection with its preferred equity investment in Binary Fountain, the leading provider of patient feedback management solutions designed specifically for health care in a single cloud-based platform.
Represented Accentcare, Inc., a leading provider of home health services, in connection with a joint venture with GeissMed, a regional primary care provider platform.
Awards and Recognition
2023 Thomas Reuters Stand-out Lawyer — independently rated lawyers
Continually peer review rated as AV Preeminent®, the highest possible rating in both legal ability and ethical standards by the Martindale-Hubbell® Peer Review Ratings™ system
Recognized by the Legal 500, health care — service providers (2014)
The Best Lawyers in America©, Health Care Law (2017, 2019-2024)
Presentations and Publications
Co-author, "2023 Going Digital Health's Behavioral Health Tech Conference: Key Investment Takeaways," Health Care Law Today (November 27, 2023).
Author, "HLTH 2023 Conference: Key Investing Takeaways," Health Care Law Today (October 16, 2023).
Moderator, "Building Care Models that Deliver Value to Medicare Advantage: The Investor POV," (January 17, 2023).
Author, "Medicare Advantage Plans: The Investor's View for Building Tech Enabled Home Health Models That Deliver Value," Health Care Law Today (January 20, 2023).
Author, "Key Takeaways from the HLTH 2022 Conference," Health Care Law Today (November 28, 2022).
Co-author, "2023 Medicare Physician Fee Schedule Advances Access to Whole Person Treatment for Substance Use Disorders and Behavioral Health," Health Care Law Today (November 9, 2022).
Quoted by Behavioral Health Business on the current Investment environment in Behavioral Health (July 22, 2022).
Speaker, "Driving Tomorrow's Advances in the Digital Health Ecosystem: A Conversation With a Top Healthcare VC" The Going Digital: Behavioral Health Tech Summit (#GDBHT2022) (June 8, 2022).
Co-author, "Health Care & Life Sciences Sector Top Trends for 2022" Foley Insights (May 4, 2022).
Co-author, "Behavioral Health Trends for 2022," Behavioral Health Business (March 21, 2022).
Author, "Top Trends in Tech-Enabled Home Care," Health Care Law Today (February 11, 2022).
Interview, "More Big Deals for Health Care Eyed in 2022," Real Money (January 12, 2022).
Co-author, "Medicare Telehealth and Substance Use Disorder Treatment: New CMS Reimbursement Requirements," Health Care Law Today (January 10, 2022).
Other Activities
Chris has been a cyclist as well as a fundraiser for the Pan Massachusetts Challenge for several years. The PMC is an annual charity bikeathon that has raised millions of dollars for cancer research and is the largest single donor to the Dana Farber Cancer Hospital in Boston. He also played four years of Division I soccer for Georgetown University.